Top 5 AI Tools for Email Marketing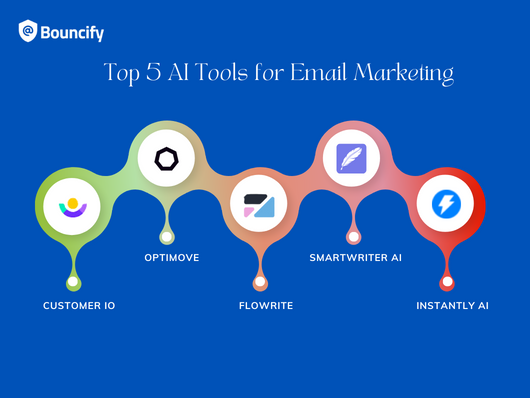 In the world of email marketing, leveraging the power of Artificial Intelligence (AI) can elevate your campaigns to new heights. AI tools empower businesses to deliver personalized, targeted, and highly engaging email experiences to their subscribers. In this blog post, we will explore five crucial AI tools that can revolutionize your email marketing strategies and help you achieve remarkable results.
Customer.io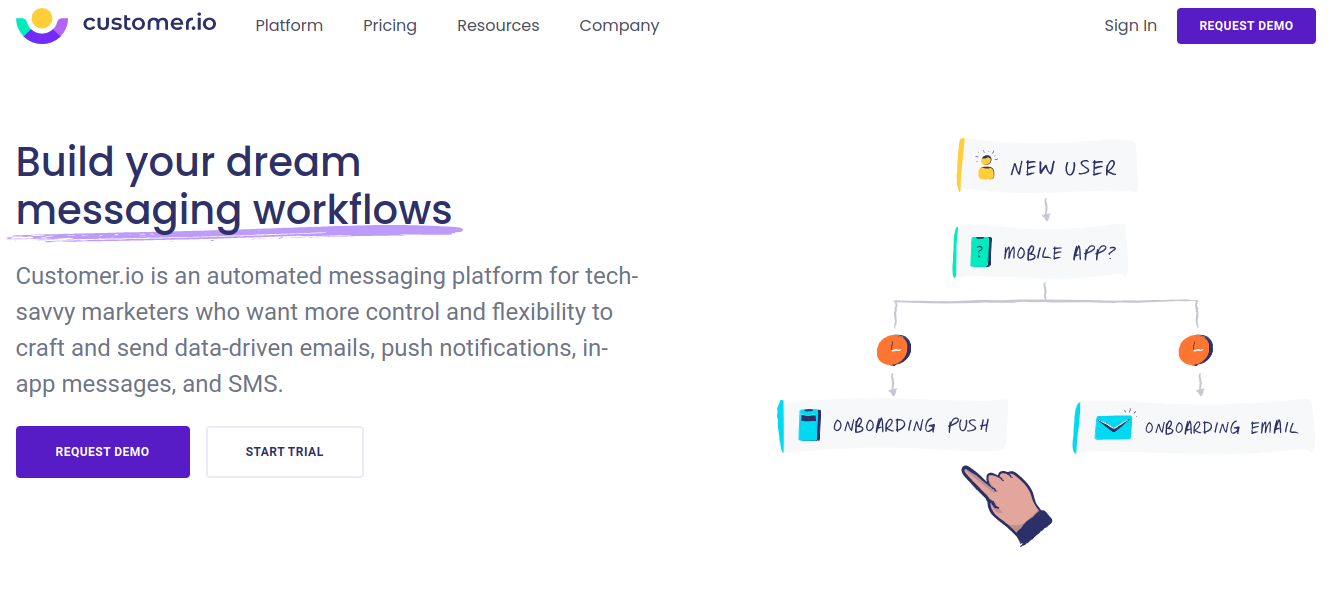 Customer.io is a comprehensive automated messaging platform designed for marketers who value control and flexibility in crafting and delivering data-driven communications. With Customer.io, tech-savvy marketers can effortlessly create and send personalized emails, push notifications, in-app messages, and SMS campaigns. This platform empowers marketers to leverage data insights to tailor their messaging strategies, ensuring maximum engagement and relevance for their audience. With its user-friendly interface and robust features, Customer.io is a go-to solution for marketers seeking seamless automation and effective communication channels.
Optimail - Optimove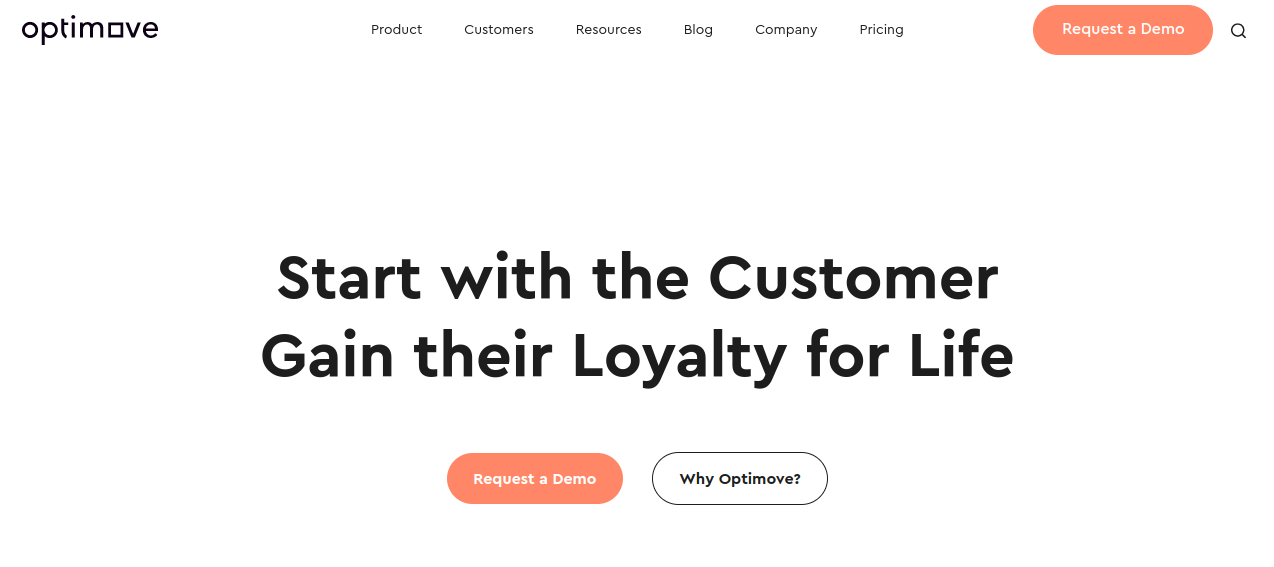 Optimove is a relationship marketing platform that uses AI to automate data-driven insights and improve marketing performance across multiple channels. The platform includes Optimail, a native email personalization and delivery platform that uses eDataSource to track over 90% of all commercial emails sent globally. This allows Optimove to provide customers with insights into how their emails are being received and deliver them in a way that is most likely to be seen and opened. It is a powerful relationship marketing platform that can help businesses improve their marketing performance across multiple channels.
Flowrite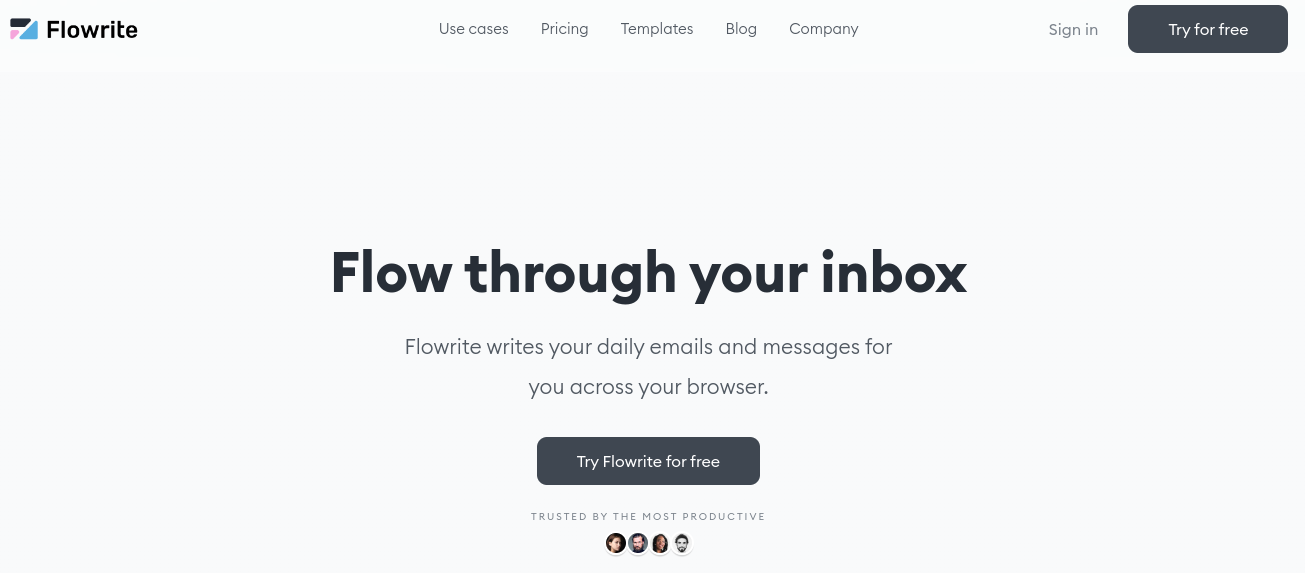 Flowrite is an AI writing tool that helps you write emails and messages faster and more effectively. It uses artificial intelligence to understand your intent and generate text that is tailored to your specific needs. Flowrite can be used for a variety of purposes, including Writing sales emails, Sending customer support messages, Creating marketing content, Writing proposals etc. Simply start by typing in a brief description of what you want to say. Flowrite will then generate a draft of your email or message. You can then edit the draft to make sure it is accurate and effective.
Smartwriter AI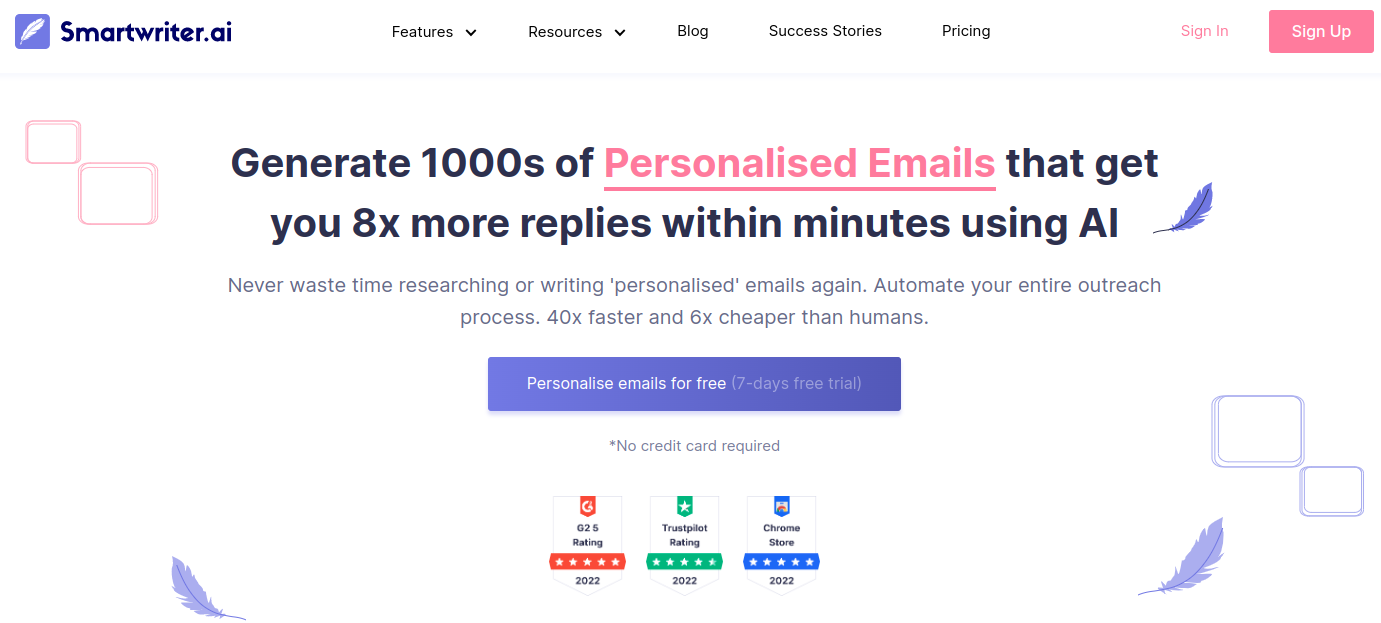 Smartwriter.AI is a game-changing lead generation tool that goes beyond simply collecting emails. It is designed to supercharge your lead generation efforts by harnessing the power of AI. With Smartwriter.AI, you can generate thousands of personalized emails in a matter of minutes, resulting in a remarkable 8x increase in reply rates. Say goodbye to wasting precious time on researching and writing "personalized" emails manually. Smartwriter.AI automates your entire outreach process, making it 40x faster and 6x more cost-effective than relying on human efforts alone. With its advanced AI capabilities, Smartwriter.AI enables you to personalize emails effortlessly, ensuring that your messages resonate with each recipient. You can experience the power of Smartwriter.AI for free with a 7-day trial, allowing you to witness firsthand how it transforms your lead generation and email outreach activities. Embrace the future of lead generation with Smartwriter.AI and unlock unprecedented levels of efficiency and success.
Instantly AI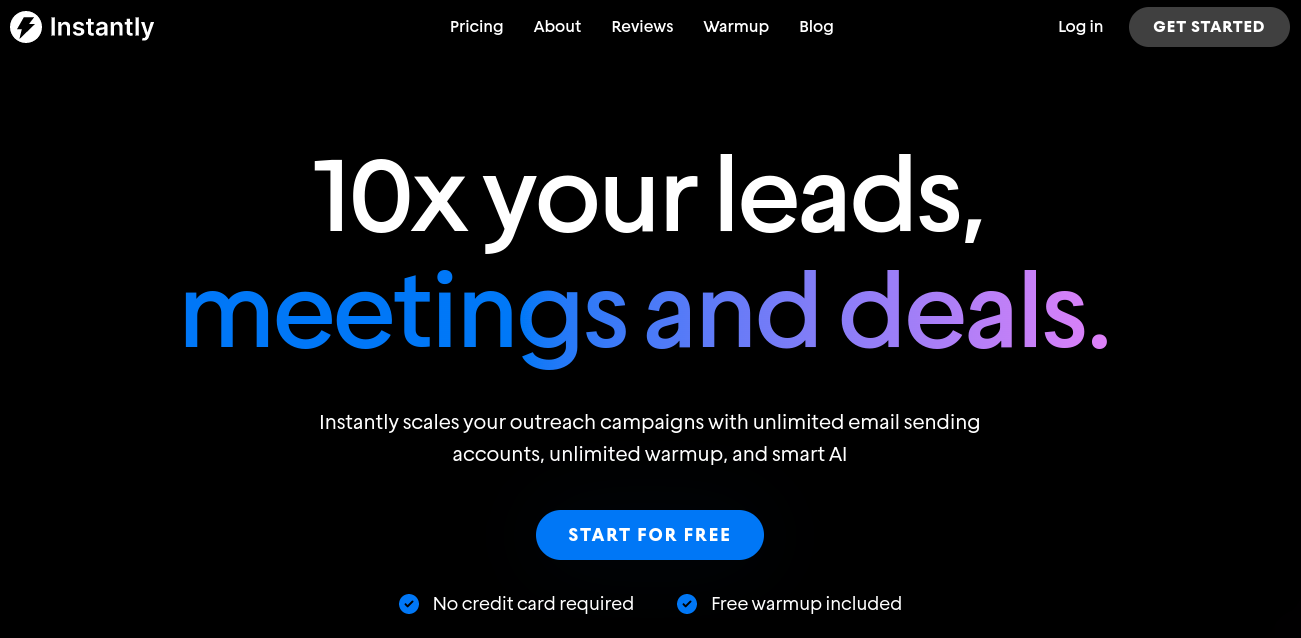 Instantly AI is the ultimate email outreach automation platform that combines unlimited email sending accounts, unlimited warmup, and intelligent AI. With Instantly AI, you can effortlessly scale your outreach campaigns, achieve higher deliverability, and optimize your email marketing strategy. Experience the power of AI-driven email automation and take your email campaigns to the next level.
Incorporating AI tools into your email marketing strategy can revolutionize the way you connect with your audience. By leveraging AI-powered personalization, predictive analytics, automated campaigns, smart content generation, and performance optimization, you can create highly targeted and engaging email experiences that drive exceptional results. Stay ahead of the competition and unlock the full potential of your email marketing efforts with these crucial AI tools. Embrace the power of AI and watch your email campaigns soar to new heights of success.